Digital & Brand Asset Management,
Social Media Sharing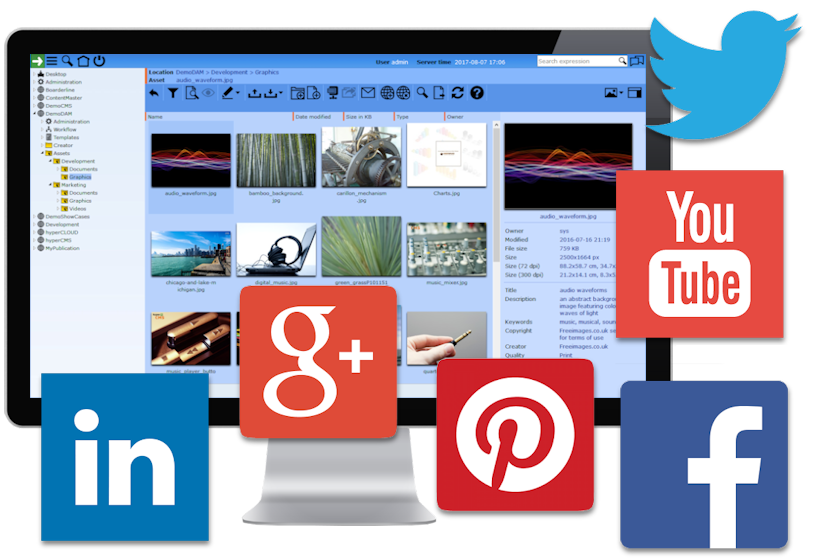 Access all your rich rich content directly by conveniently integrating it into the creative workflow of internal/external teams and programs like Adobe CS, MS Office, and OpenOffice. Ensure process control with collaborative approval. Share the content directly on Social Media Networks, like Youtube, Facebook, Twitter, LinkedIn, and so on.
Create customized Brand Portals to promote and meassure the success of various rich content.
Shorten review processes by up to 40% by using free or defined workflows. Reduce costs for advertising agencies as well as internal creative teams by providing source content directly. Protect your investment, intellectual property, and reduce total spending for creative work by up to 20%. Cut down costs related to expensive Web2Print solutions by up to 70%.